Reagent Alcohol Filled at IMEB Inc.'s Headquarters

https://www.imebinc.com/wp-admin/post.php?post=2623&action=edit
IMEB Inc. is a company that was founded in the United States. Located in San Marcos, California, IMEB Inc. mixes its own formulas of alcohol with its experienced in-house chemist. IMEB satisfies customers with the consistency of the alcohol because of the chemist's attention to detail. IMEB's customer service also works closely with its customers to ensure that the best shipping option is selected. Customers receive quality products in addition to the best friendly and efficient customer service. IMEB freshly mixes and labels the products in its corporate headquarters which includes a chemistry laboratory, warehouse, workshop, and offices. IMEB prints all alcohol formula labels in-house and pours the alcohol formulas into clear plastic bottles.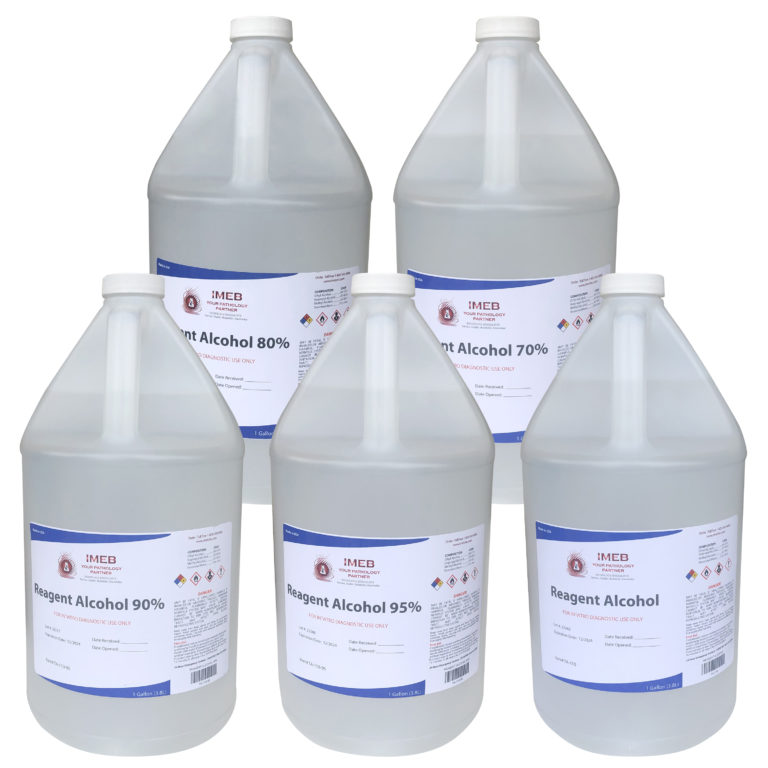 Reagent alcohol is available online in 100%, 95%, 90%, 85%, 80%, 75%, and 70%.
Reagent alcohol also comes in 65%, 60%, 55%, and 50% by calling our customer service representatives at 1-800-543-8496.
Kaiser Permanente trusts IMEB Inc. to fulfill its alcohol formula orders with quality products and customer service. Like Kaiser, IMEB can customize your alcoholic formula to any required percentage. While IMEB lists the normal percentages, our chemists can customize your order for your convenience.
Safety conditions vary between labs so IMEB recommends wearing eye protection and gloves when handling alcohol as an extra precaution. IMEB also recommends storing alcohol in safe, cool, and secure places. IMEB's alcohol formulas are perfect for pathology, histology, and other medical and laboratory environments.
IMEB also offers a wide range of chemicals including Isopropyl alcohol, acid alcohol, methyl alcohol, xylene, toluene, acetone, and more which can be found on IMEB's website. If you don't see the chemical you are looking for, call our friendly customer service representative to see what IMEB can do for you.